Archive for the 'autumn' Category
With autumn only three days away, and because I'm visiting a pumpkin patch this weekend, I figured I'd display some pumpkin-ish décor for a fall wedding.  Now it's completely your call as to how seasonal you want to be with your theme, so choosing just one idea is still keeping it classy while alluding to autumn.
Image credit: Red Wing Fan Mike
Image credit: lunascura3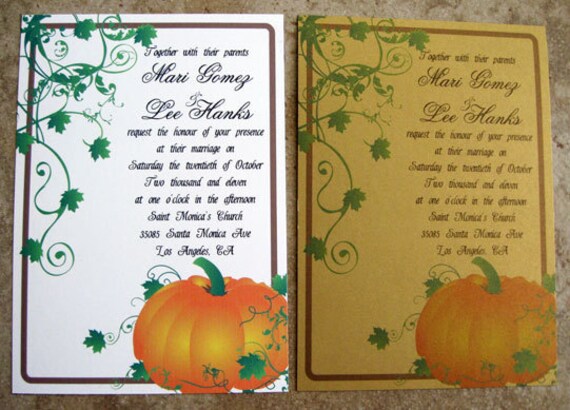 Image credit: Etsy seller; Adorably Unique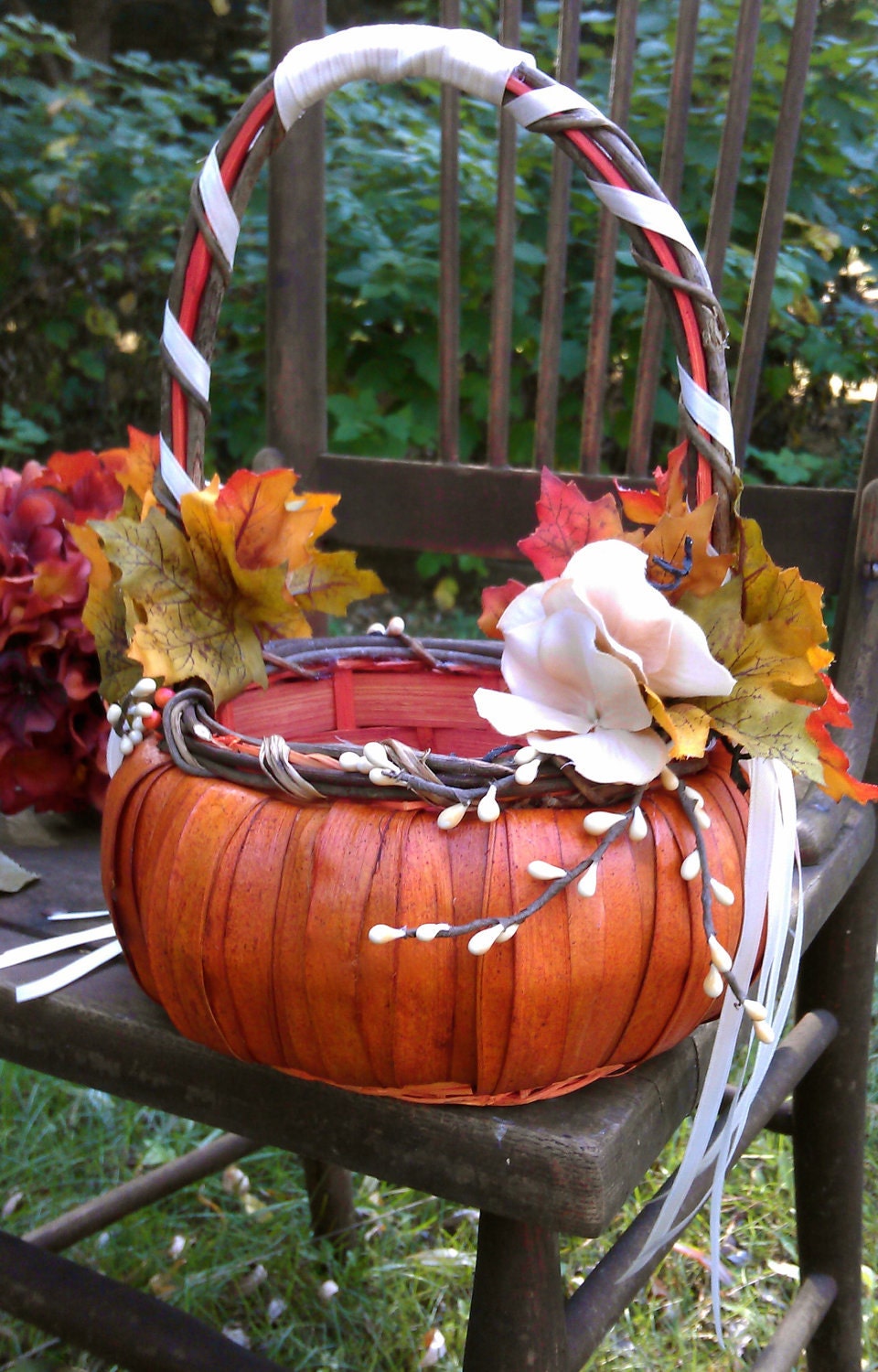 Image credit: Etsy seller; Tellable Design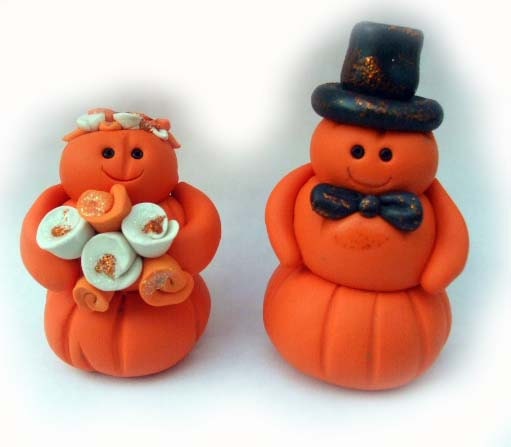 Image credit: Etsy seller; Debbie's Clay Babies
Image credit: Simply Sweet Creations
Autumn has become one of the most popular seasons for weddings, even surpassing spring, on the east coast. The vibrant colors in the trees and on the ground are a photographer's dream and the possibilities for bridal décor are endless.
Reception sites host a variety of fall foliage, invitations are adorned with leaves or trees, and bridesmaids bouquets are resplendent in orange and gold flowers. Below you'll find a combination of wonderful wedding details that I just couldn't resist.
Image credit: Etsy seller; Jane Joss
Image credit: Neviepiecakes
Image credit: Rowan Tree Design

Image credit: Irresistible Desserts
Image credit: Bemky Media